James Dietsch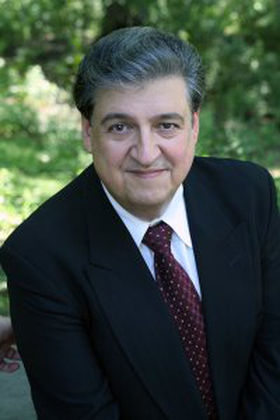 Partner & Head of Vocal Division
James Dietsch is a retired dramatic baritone who enjoyed a long international career performing at all the major opera houses and festivals of the world. He sang with the world's greatest colleagues such as Lucine Amara, Lando Bartolini, Carlo Bergonzi, Bianca Berini, Grace Bumbry, Franco Corelli, Jerome Hines, Christiaan Johansson, Luciano Pavarotti, Teresa Kubiak, Ermanno Mauro, James McCracken, Leona Mitchell, Anna Moffo, Roberta Peters, Jan Peerce, George Shirley, Diana Soviero, Linda Roark-Strummer, Renata Tebaldi, Richard Tucker, Astrid Varnay, Mara Zampieri, and many others. Before he became a professional opera singer he assisted Austrian conductor Karl Böhm at the Vienna State Opera for one season, intending to pursue a career as an opera and orchestral conductor, but instead found his niche as a singer.

In 2002 he founded his own management agency: "Dietsch Artists International." DAI represents some of the finest opera singers and talents in today's world of opera. They work to build careers and broaden the possibilities to help their artists gain worldwide representation. They have six offices in the world market collaborating under the umbrella of Dietsch International Associates Ltd. They work with young artists to give them direction and guidance at the beginning of their careers. DAI represents conductors and stage directors and is beginning to develop a select roster of composers to bring new works and new music to the stage and the concert hall.

Dietsch and his associates are currently working on establishing the American National Opera Company primarily as a touring company, but with the eventual goal of establising a home base at the David H. Koch Theater at Lincoln Center next to the Metropolitan Opera. Dietsch International Associates Ltd. is the parent company of both Dietsch Artists International and the American National Opera Company.

DAI is rising to meet the challenges of constantly evolving standards and practices in our industry.


Contact James Dietsch at:
Email: jd@pricerubin.com

Direct: (973) 763 8836| Toll Free: (866)PRI-RUBI (866 774 7824)| Fax: 866 573 7617

www.dietschartists.com
www.americannationaloperaco.com